Austal Vietnam's capability to deliver customised commercial vessel solutions is enabled by an industry leading team of skilled and experienced designers, engineers, shipbuilders and service specialists.
Austal Vietnam, located in the port city of Vũng Tàu in the south of Vietnam, commenced operations in March 2018 as part of a strategy by Austal to expand its global manufacturing operations for commercial vessels. The shipyard begins its life with core design and fabrication teams ably supported by Austal Australia's design and construction resources.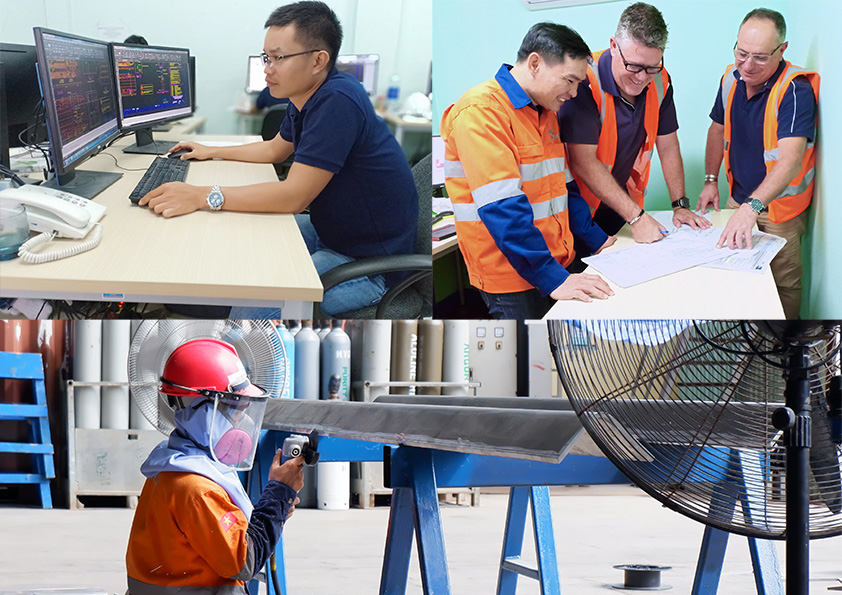 The Austal Vietnam shipyard features modern facilities enabling best practice, modular construction processes that meet Austal's internationally renowned, high standards of quality and safety. The company expects to add great value to both the local community and the greater Vietnamese economy; generating local employment and supply chain opportunities. With an established network of subcontractors and supply chains, Austal Vietnam supports the purchasing and procurement of materials used in production from local businesses, wherever and whenever possible.
Austal Vietnam is geographically, financially and strategically positioned to cater to global market demands for high speed passenger and vehicle passenger ferries, work boats, offshore crew transfer vessels, windfarm vessels and other commercial and utility vessels.
Applying both ISO9001 and ISO14001 quality assured and certified design standards, Austal Vietnam uses identical processes and procedures developed by Austal Australia - ISO 9001 accredited since 2005.
Key business functions including Design, Engineering, Procurement, Human Resources and post-delivery Warranty support are currently managed by Austal Australia - minimising overheads and ensuring consistent, quality standards are applied. Austal Vietnam is efficiently and successfully building ships, providing great reassurance and vessel delivery certainty for our customers and stakeholders alike.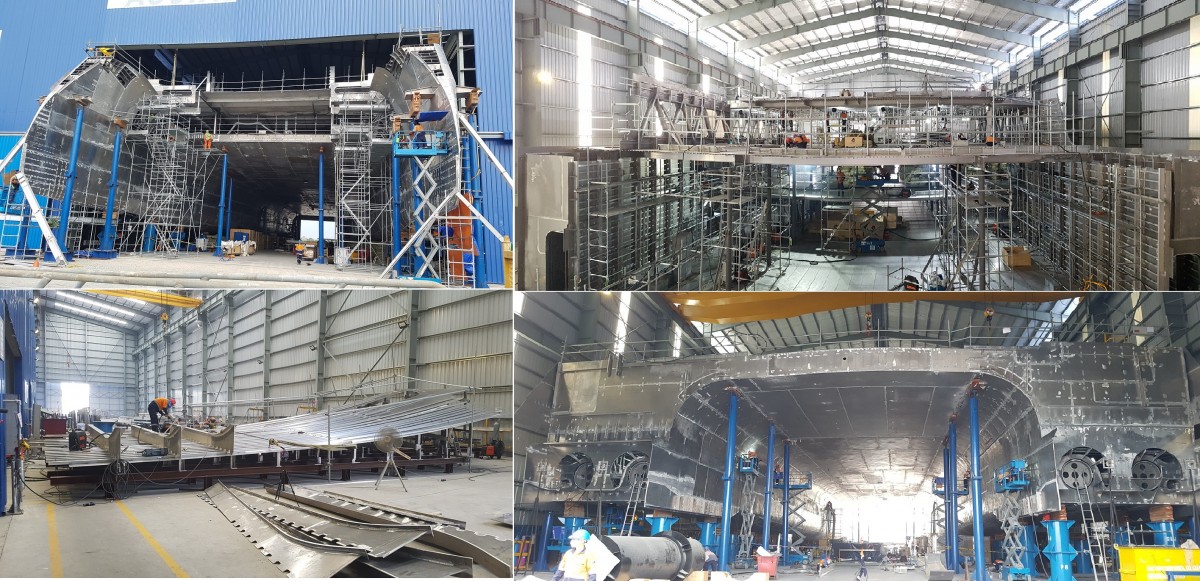 Austal Vietnam's local leadership team boasts a combined total of more than 80 years shipbuilding experience, gained at Austal in Australia and around the world. This unrivalled expertise brings a valuable, practical understanding of shipbuilding - and provides industry-leading supervision for the dedicated, highly motivated (and universally English speaking) Austal Vietnam team. All of this contributes to exceptional communications, critical in achieving shipbuilding excellence and on-time project delivery.
Austal Auto Express 94
Austal Vietnam is proud to announce the launch of our very first vessel, Hull 397 - the APT James for the National Infrastructure Development Company of the Republic of Trinidad and Tobago.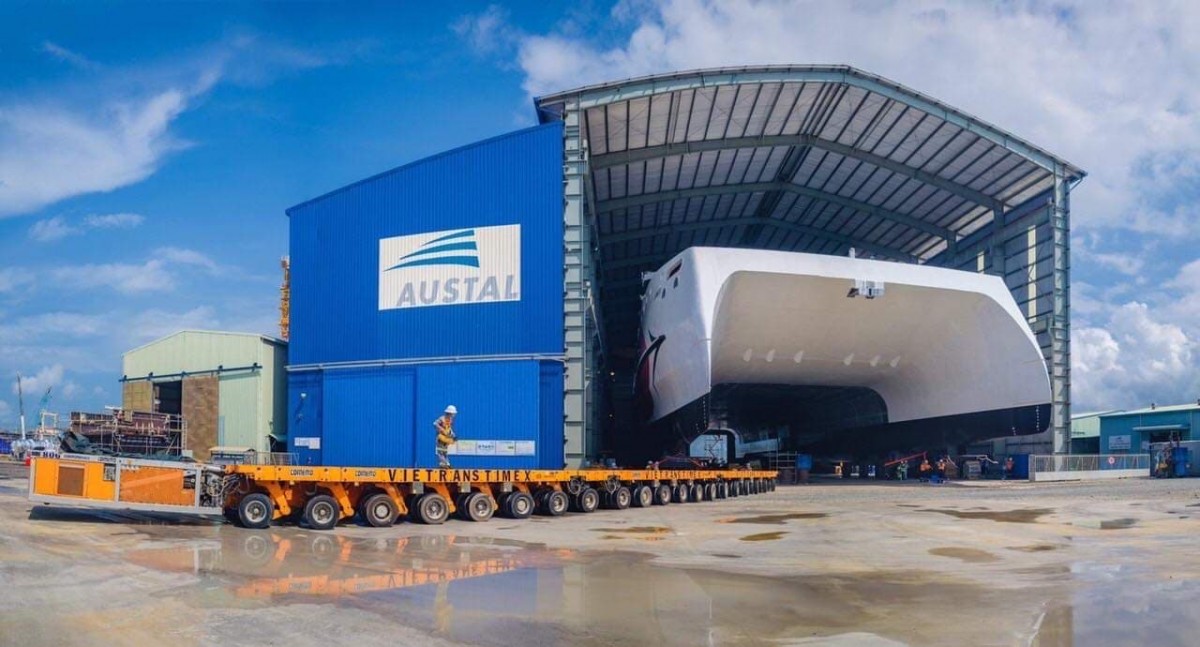 The 94 metre high-speed vehicle passenger ferry, an Austal Auto Express 94, is an all new aluminium catamaran that will carry 926 passengers and 250 cars at speeds up to 37.5 knots, when it commences operation between the islands of Trinidad and Tobago in the Caribbean Sea, in the second half of 2020.
The Austal Vietnam team of 450 employees has grown quickly since establishment in Vung Tau in March 2018, constructing this impressive new ship to industry-leading quality in just 20 months.
Click here for more information on this vessel.
DOWNLOAD THE CURRENT AUSTAL VIETNAM CORPORATE PROFILE:
AV Corporate Profile July 2019 FINAL.pdf
CONTACT US:
Austal Vietnam
Street No. 12,
Dong Xuyen Industrial Zone,
Rach Dua Ward,
Vung Tau City
Bia Ria – Vung Tau Province
VIETNAM
Telephone (Office): +84 2543 857 572