Operations
Austal Vietnam, located in the port city of Vũng Tàu in the south of Vietnam, features modern facilities enabling best practice, modular construction processes that meet Austal's internationally renowned, high standards of quality and safety.
Applying ISO-9001 and ISO-14001 quality assured and certified design standards, Austal Vietnam uses identical processes and procedures developed from the parent company, Austal Ships in Henderson, Western Australia which has been ISO-9001 accredited since 2005.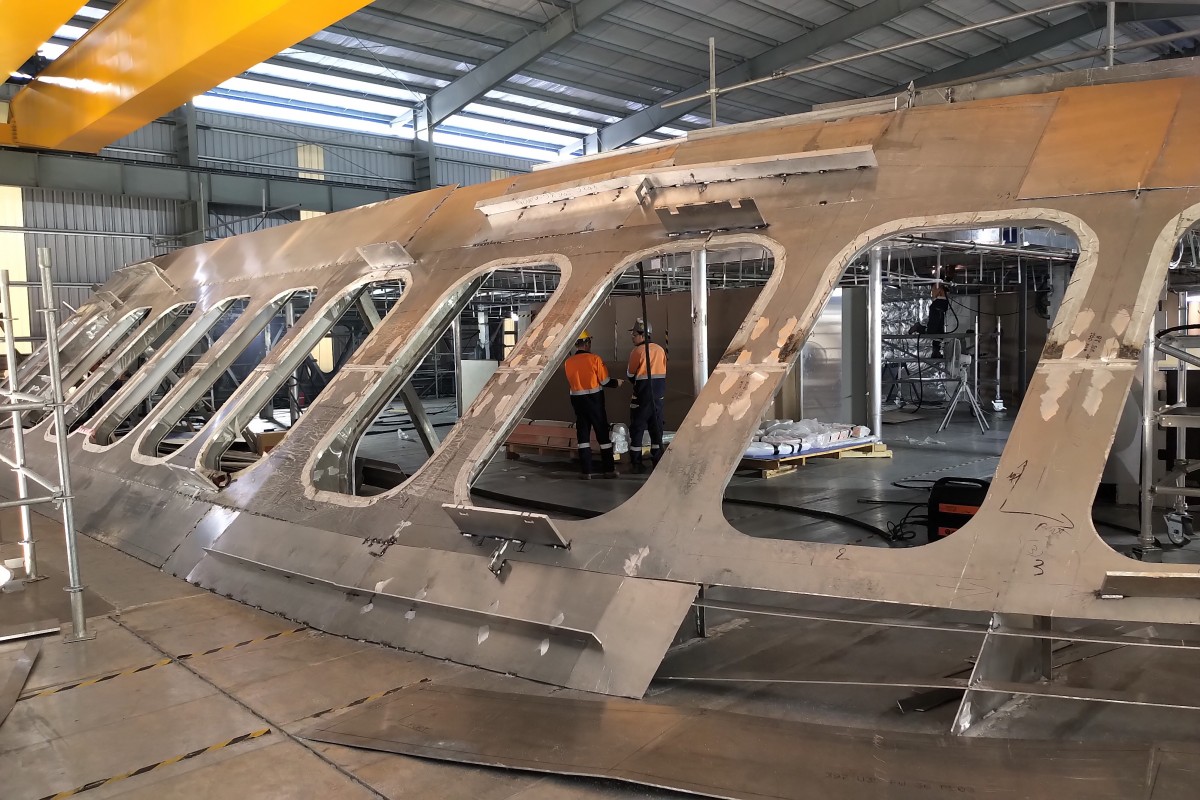 Key functions of Design, Engineering, Procurement, Human Resources and post-delivery Warranty support are managed from Austal Headquarters in Henderson. This minimises overheads, ensures consistent results, and lets Austal Vietnam get on with the business of building ships – providing reassurance and vessel delivery certainty.
Austal Vietnam's local leadership team boasts a combined total of more than 80 years shipbuilding experience, gained at Austal in Australia and around the world. This unrivalled expertise brings a valuable, practical understanding of shipbuilding - and provides industry-leading supervision for the dedicated, highly motivated (and universally English speaking) Austal Vietnam team. All of this contributes to exceptional communications, critical in achieving shipbuilding excellence and on-time project delivery.
AUSTAL VIETNAM FACILITIES
Land Area:      9,820 m2
Workshops:
1. Main Assembly Hall
92m x 35m (3,234 m2)
2 x 24T Crane (12T + 12T)
20.8m under CRANE BEAM
2. Assembly Hall Annex
92M x 20M (1,848 m2)
2 x 10T CRANE
2 x 5T CRANE
15M Under CRANE BEAM
3. CNC & Ancillary Workshops
Offices:   684 m2
Launch and Wharf Facilities:   Dong Xuyen Port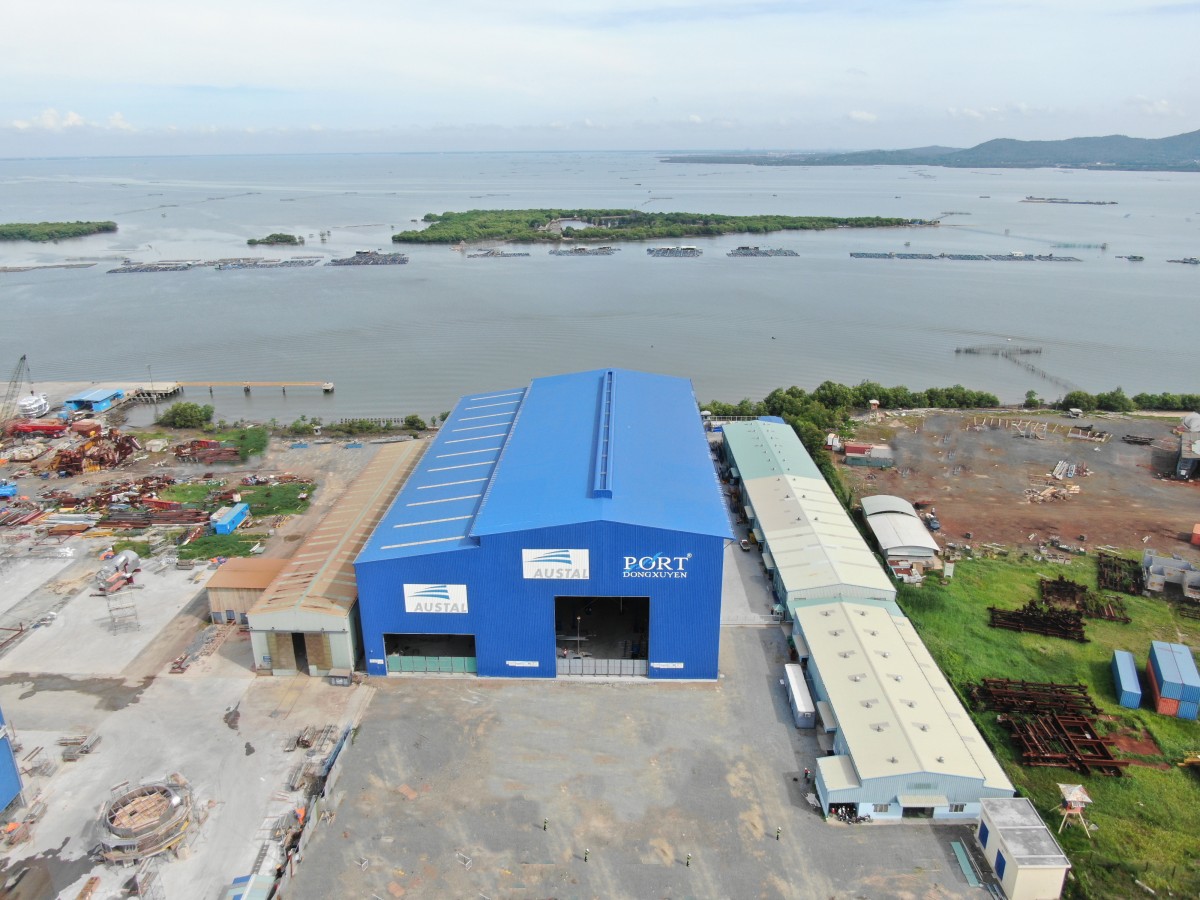 Austal Vietnam is located in the port city of Vũng Tàu